The Safest Lie podcast is an in-depth interview with Angela Cerrito, author of The Safest Lie, which is an award-winning book published by Holiday House. Although the book is fiction with characters based on the real life story of spy Irena Sendler, the podcast discusses the stories, struggles and triumphs of Warsaw in Nazi occupied World War II and Sendler's tenuous balance between hero and capture.
The Author — Angela Cerrito
Angela has served popcorn and cotton candy at a snack wagon by the city pool, babysat many children, worked at the concession counter of a movie theatre, provided direct care in group homes, tutored college math courses, been a live-in manager at a boarding house for mentally ill men, assisted in dissection labs at a university, managed the bookkeeping for a flight school at a very small airport, taught adults with physical and cognitive challenges to access the city's public transportation system, worked as a caterer for special events, volunteered for many non-profit organizations, and has been employed as a physical therapist in many US states in a variety of settings. She now works as a pediatric physical therapist, writes books and plays, volunteers for the Society of Children's Book Writers and Illustrators, and teaches workshops on writing.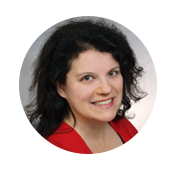 I have lived on three continents and have interacted with fascinating people. I have started schools in Asia, mentored soldiers as they transition out of the Army in Europe and challenged children and adults as an educator and news service writer in the USA. I am married with three children and currently live in Kaiserslautern, Germany.